Choosing a Gym in Corvallis Oregon.
View all Corvallis Real Estate today at www.WilsonTeamExperts.com and see all houses listed in the local Corvallis MLS. Call 541-766-0277 to Buy or Sell a House in Corvallis, Albany or surrounding area today.
Visiting a gym can help you stay in shape, get healthy, and relieve stress. With tons of gyms to choose from in the Benton and Linn areas, you may find it overwhelming when it comes to finding one that suits your needs. We've compiled a list of gyms in the Corvallis area to help you make a more informed decision when choosing your gym membership.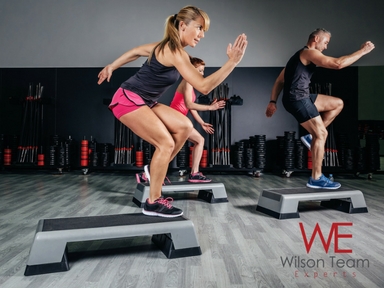 Timberhill Athletics Club located at 2855 NW 29th Corvallis, OR 97330 Amazing facility provides members and guests with a supportive family atmosphere to exercise all of your fitness options and to pursue a more healthy, active lifestyle. Their mission is to provide a community of health, fitness, and fun for members of all ages. They offer equipment and programs for athletes of all ages and abilities. They have an outstanding child care program and family friendly events. Memberships range from individual to couple and family prices. Call for more information 541-757-8559 Hours open are 5:00 am to 10 pm daily.
G3 Sports and Fitness located at 5520 NW Hwy 99 N. Corvallis, 97330 A GR3AT place for the sports enthusiasts. This facility is a great place to stay athletic and have fun! Featuring a full service fitness floor, courts and turf, spa area, and cafe. The staff is friendly and offer personal training, classes, Crossfit programs and more. Child care is available. Easy affordable memberships, call for your tour 541-207-3508 Open 6 am-to 10pm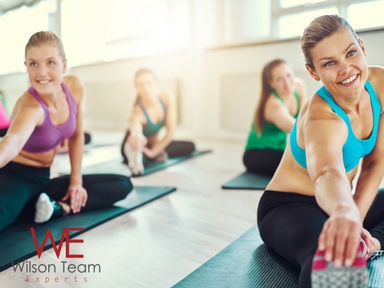 Anytime Fitness Gym is located at 955 NW Kings blvd Corvallis, or 97330 They are the world's largest 24-hour gym. Members get their own security key that allows them access to the gym at any time. They gym does have staff on hand Monday – Friday from 10 AM -7 PM and on the weekends from 10 AM – 5 PM. They offer a free 7 day pass for those wishing to give their gym a try. For more information, call 541-758-9100
SamFit located at 777 NW 9th Corvallis, or 97330. And two other locations in Albany and Lebanon. Open to anyone. You do not need to be a Samaritan employee or Samaritan Health Plan holder to join! Gym access 24/7, 365 days per year in a safe, secure environment. Fully equipped with the latest exercise equipment. Regular fitness and health educational classes that work around your schedule. Staffed by highly trained health and fitness experts. No annual contracts or enrollment fees. Call 541-768-5850 for more information.
Downing's Gym located at 1820 SW 3rd st Corvallis, OR 97333 open daily 5:00am to 11:00pm Downing's Gym has a tradition of excellence helping people get into shape. various weight-training and cardio programs offer something for every type of workout goal from Beginner to Competition. a multi-service gym with full USA & USPA Certification of our facility, trainers and coaching staff. They offer various levels of membership options for different lifestyles.
Snap Fitness 24/7 is located at sunset shopping center 5246 sw philomath blvd, Corvallis or 97333. Snap Fitness offers members 24 hour access, or you can come during staffed hours by appointment on the weekends or between 9:30 am and 6 pm during the week. They offer great amenities with cardio, free weights, personal trainers, strength training, and nutritional counselors. Get a 30 day trial for $8.95 or free for 7 days. For more information, call 541-738-7627
Curves Health Club located at 700 NE circle blvd, Corvallis or 97330 When you feel strong you stand strong is the philosophy at curves. they offer a program for strength training that includes building a community, group support as well as classes or one on one training. They have an easy membership plan with options for meal plans or a personal trainer. Call 541-753-6263 for more information.
Orangetheory Fitness Is located at 1838 NW 9th Corvallis or 97330. A unique Fitness experience. Orangetheory Fitness offers 60-minute workout sessions split into intervals of cardiovascular and strength training with heart rate monitors to track intensity and maximize metabolic burn. Increase energy, get visible results and burn more calories, even after leaving the studio. That's the Orange Effect! You can pay by the session, purchase session packs and try it out for free. Be sure and call 541-716-5006 for your first session time.
Fitness over 50 is located at 6735 SW Country Club Corvallis, or 97333 Fitness Over 50 Inc. is a unique and affordable exercise training and wellness program in Corvallis, Oregon designed specifically for the mature adult. Take control of your health with the help of an experienced and certified staff who provide safe and comfortable activities for individuals with a variety of physical strengths and limitations. Memberships for individual or couples available. Mention the Fitness over 50 website and they waive the joining fee. Call 541-929-5555 for an appointment.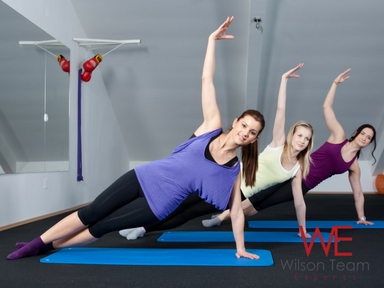 The bottom line is that these are just a sample of the gyms in Corvallis that show some of the different styles, types and prices for those who live or work in Corvallis that want to get healthy, lose weight, get into shape or maybe just to get rid of your daily stress and relax. Whatever the case, these and other gyms in the area are awaiting your call to try them or buy a membership today! Be healthy and fit and make that call now.