5 Steps to Buying An Investment Property in 2017
View all Corvallis Real Estate today at www.WilsonTeamExperts.com and see all houses listed in the local Corvallis MLS. Call 541-766-0277 to Buy or Sell a House in Corvallis, Albany or surrounding area today.
So you want to become a Real Estate Investor and possibly you are wondering how to get started with this type of wealth building? Maybe you are like me when I used to think that was something outside of my reach, that only incredibly wealthy people can do and their must be some secrets not passed down to me that keep me from being in this exclusive club. Not so. First off many wealthy people have built their wealth by real estate investing. And there's not much mystery in the process. Some industry tips that we can share with you, mystery no. And it's not quite the exclusive club one would think. I have met many an investor willing and ready to share their knowledge.
1) Set goals.
What is your goal for investment and building wealth? When making this goal take into account the 1 year, three year, and 5 year outcomes and ideally more long term implications. After you have decided on how many investment properties, take those goals and put action steps to them. I share some tips on goal setting in a previous posts.
Some of our clients will talk to their financial advisers, read books, go on webinars, and go to classes, and consult a real estate professional in preparation. Whatever your resources make an action list. Then put dates to those and you will start taking steps towards building your portfolio.
2) Find a great Real Estate Professional.
This is important. Determine criteria for what you are looking for in a Broker. The industry has changed a lot and we have many resources available to us as consumers so imagine how much more information a Broker has at their disposal. Not only is there a level of experience, and knowledge, they have industry partners, protection as the fiduciary, and much more. You will hear terms like vacancy rates, turnover rates, capitalization rates and return on investment from your broker and if they don't know these terms, they don't understand the investment side of the business.
As real estate professionals we find out about properties coming on the market way before they hit the market. Our team works with Sellers that may be 6 or even 12 months out on selling their home. We also have a team of Sales Associates that call around to other investors to see if they are looking to sell their properties. It is often that some are ready to get out of the business or out of the area and not wanting to work with a property management office so they sell.
At the end of the day you can save a lot of time and searching by recruiting a team to represent you. And as far as fees, our team has a policy of free buyer services with a minimal commitment on the buyer's part.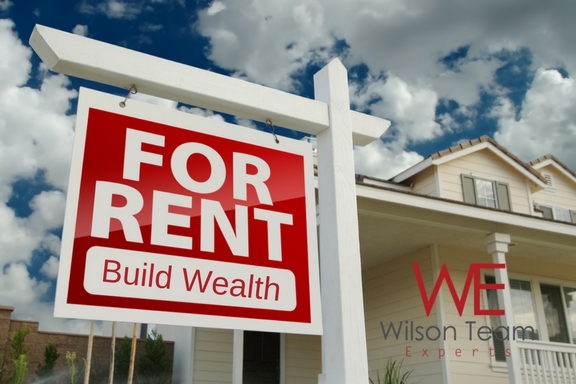 3) Financing.
This is another area where a real estate professional can be a great resource. We are connected in this business. And there are options. We can recommend great lenders, mortgage brokers, bankers, and private money lenders. These are not all created equal and though they have similar programs they also have specialized areas. For example private money lending is much easier to navigate than you might think. It serves for a short time period option say of two years. This can help an investor during certain market scenarios when traditional lending could be more difficult and serve as a place holder to refinance in a better climate.
Whichever you choose they are and should be wise counsel for your goals. You are forming a business partnership with them as well. As they work to serve your needs they can help you with the big picture financially and make suggestions for what you can save and what will make a profitable solution for your specific lending needs.
4) Create a Business Plan.
Congratulations. As an investor you have began a new business. Set up a separate bank account, open a new quickbooks file or recruit a bookkeeper, register your business name and be ready to operate like a CEO. Some of our clients have created a family trust and purchase the homes with the trust as a means of building a portfolio as a family legacy.
There are many helps and tips available for the small business owner and the deal is this is a business. You are going to be a landlord. Setting a plan in place from the beginning can save a lot of headache in the long run. There are many forms available online for free and for purchase.
Two books I reccomend shown below are the Millionaire Real Estate Investor and HOLD. Both offer advice and wealth building tips. Both offer resources for your business plan. These and other books like them are a great tool and offer worksheets. The worksheets can help in projecting budgets, how much you should save for reserves, and cash flow. It isn't complicated and it's not easy either. It takes work as all worthwhile adventures do. And investing can build wealth when done correctly.
5) Make Offers.
You are ready. Your real estate professional should be sending you properties. The search is on. In your business plan and with the help of your Agent you should have a good criteria down for what type of investment property you are looking for, where you want to purchase, size, price etc. Depending on the market you are in you may need to move fast and often times even write the offer before seeing the property. The offer can be written as contingent on a walk through. This happens because it may be occupied by a renter and it's possible if you wait 24 hours the property could be under contract already. This is where you will rely heavily on your Agent to advise you if the property will sell quickly or not. They can also advise on price and give strategies to get your offer accepted over competing offers.
These are the beginning steps to get you started in becoming a real estate investor and preparing your for building wealth. For a more formal list of details to complete please contact us and we can set up a free consultation.
For market updates and to be invited to our Investor Webinars and Home Buyer classes please contact us here.